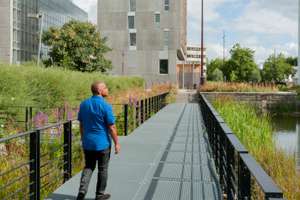 Our concept: to facilitate your quick installation in a quality affordable furnished apartment, close to your place of work or training - and to support you, at the pace that suits you, in all your projects: housing, work, assistance...
Are you on the move? You need housing for a limited time, to move forward with your project? But there are so many hurdles (expensive rent, guarantee requirements, etc.) and this prevents you from moving on to the next step.
We offer you a quality furnished apartment at an affordable price, with no guarantee requirements and close to your place of work or training. Just like that, to allow you to live closer to your plans. The contract between us is a quality accomodation quickly available, along with counselling during your stay to help you with your next steps: future housing, work, benefits... and your projects, for a stay of two years maximum.
Our teams are there every day to guide you, answer all your questions - and support you! Because we want to make your life easier and help you build your next steps, Résidétape is a home to live closer to your plans.