Residetapes in Val d'Europe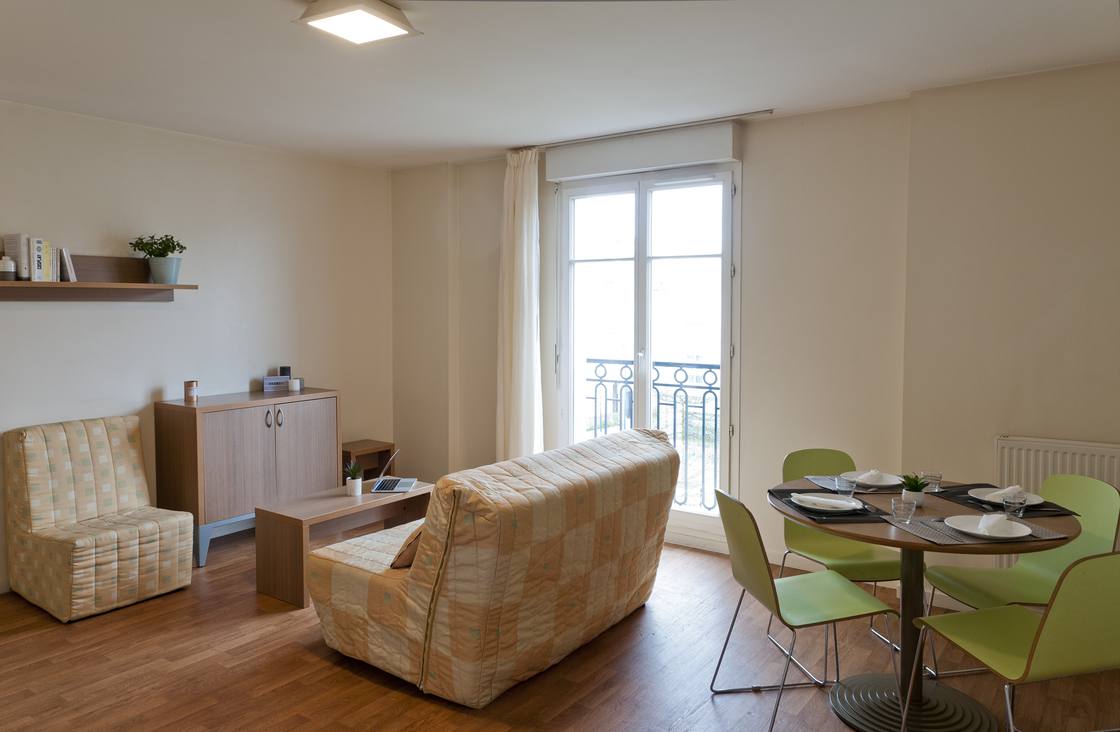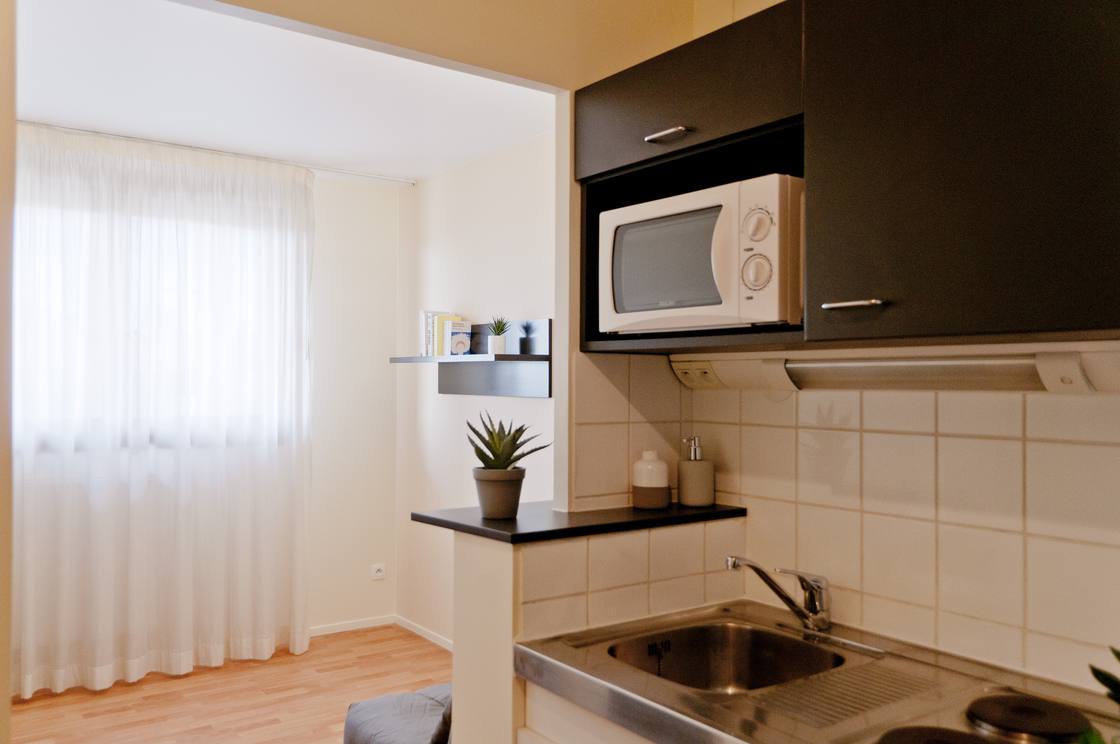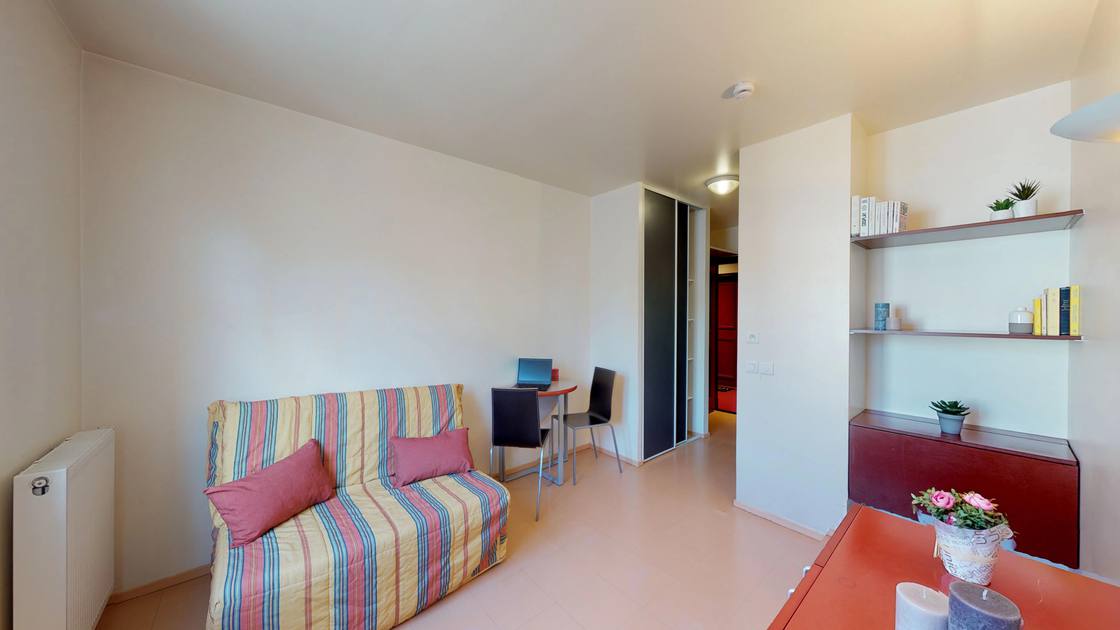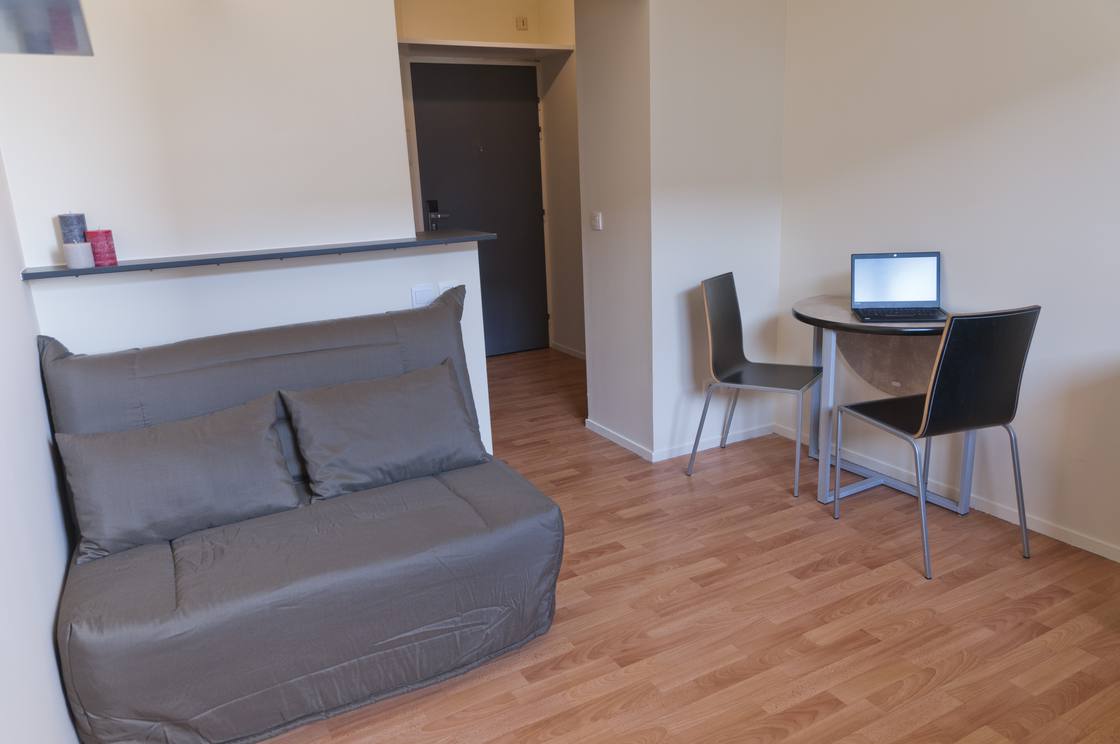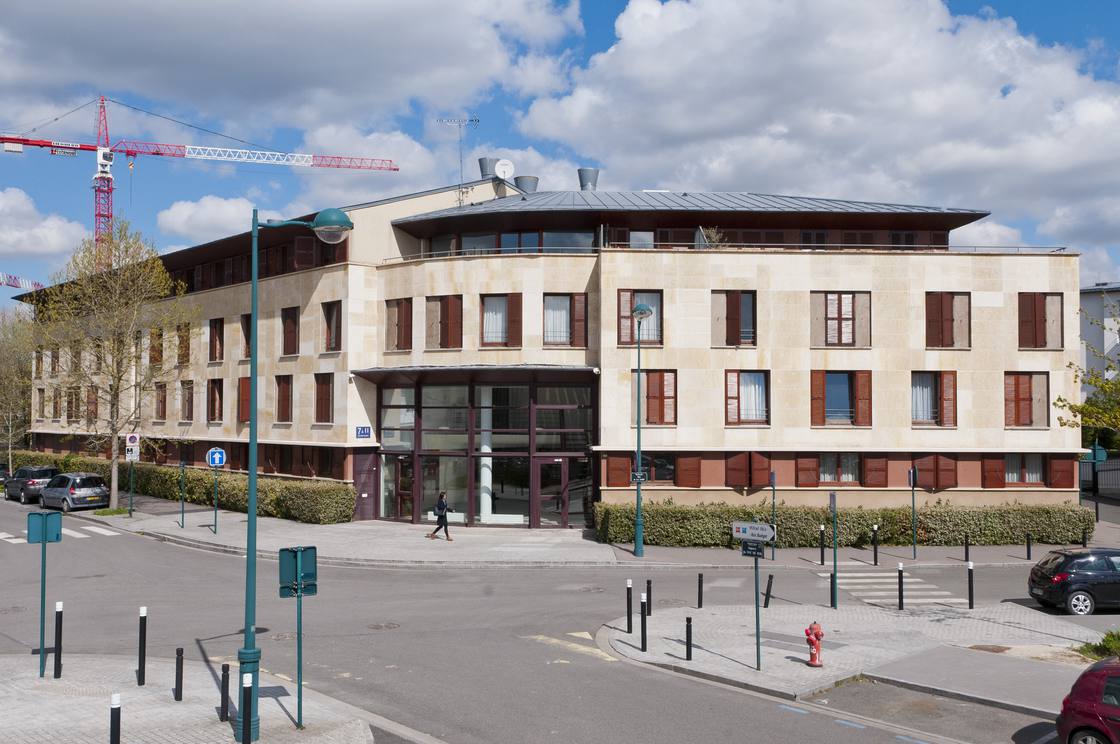 The accommodations
The three residences in Val d'Europe have furnished flats with a surface area from 20m² to 65m². The flats are mostly studios. The carefully chosen furniture is multifunctional and the storage spaces are tailor-made to optimise your living space. We thought of everything: tableware, bed sheets, household appliances… All you have to do is settle in!
At Résidétape, you pay an all-inclusive fee covering your rent as well as all utility bills (water, electricity, heating, …). At the Val d'Europe residences, this fee depends on the flat type:
From 562 € to 598 €€ for studios
662€ for one-bedroom flats
693€ for two-bedroom flats
Depending on your situation, you will be able to apply for personalised housing benefits (French "APL"). The amount you will get depends on your income. Our flats are primarily allocated to applicants sponsored by our partners: mainly the Disneyland Company, the national government, and the city councils.
Services
The neighbourhood, the city
All three residences are located in Marne-la-Vallee, a few blocks away from each other. They are close to the Disneyland Paris theme park, which is 3 minutes away by RER A. You can also easily reach Marne-la-Vallee national railway station in less than 10 minutes by RER A. It is served by the TGV, the Ouigo trains and the Eurostar.
Marne-la-Vallee is a dynamic area offering all necessary amenities. The Val d'Europe shopping centre is a few minutes' walk from the Residetapes: it has 190 shops (food, fashion, decoration, etc.), 30 restaurants and a medical centre.
The residence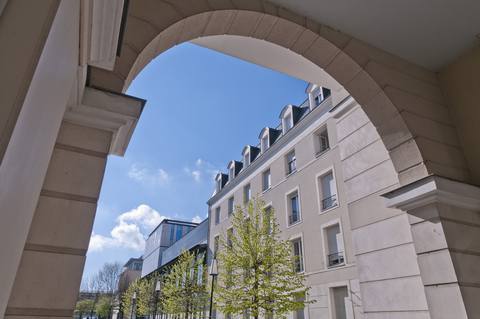 The three residences in Val d'Europe have 397 units, from studios to 2-bedroom flats, all furnished. You can enjoy handy services such as a launderette opened 7 days a week, secured bicycle parking spaces and a Wi-Fi access at preferential rate. You are also welcome to subscribe with a different provider.
Our staff is made of the Val d'Europe manager and her assistant, plus a social advisor and another team member here to assist you Monday to Friday in each of the 3 residences.
Take a virtual tour of the residence of Montevrain by clicking here!
Take a virtual tour of the residence of Serris by clicking here!
Take a virtual tour of the residence of Chessy by clicking here!
Getting there
3 minutes from the Disneyland Paris Park – RER A
Within walking distance of the shopping centre Val d'Europe
Are you looking for a place to live?

The Residétapes are aimed at people in contact with employment
(permanent and fixed-term contracts, self-employed, temporary workers, apprentices) or who are in training (trainee or student)
Applying for accomodation