Colocation Bussy Saint-Georges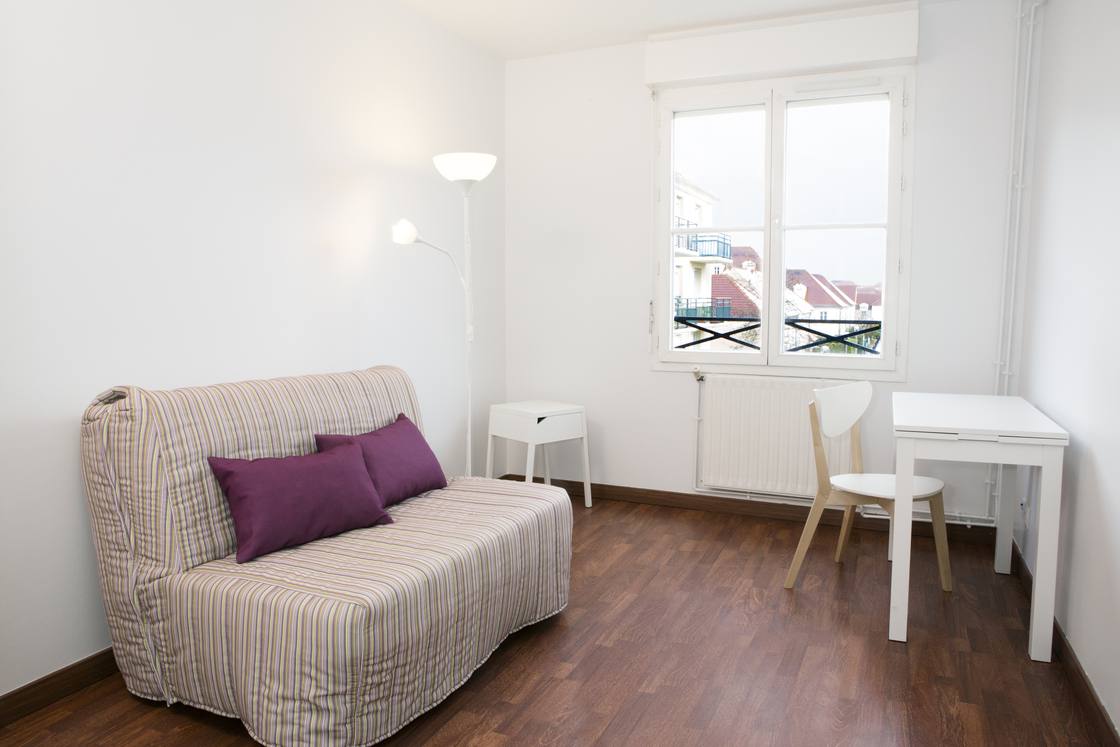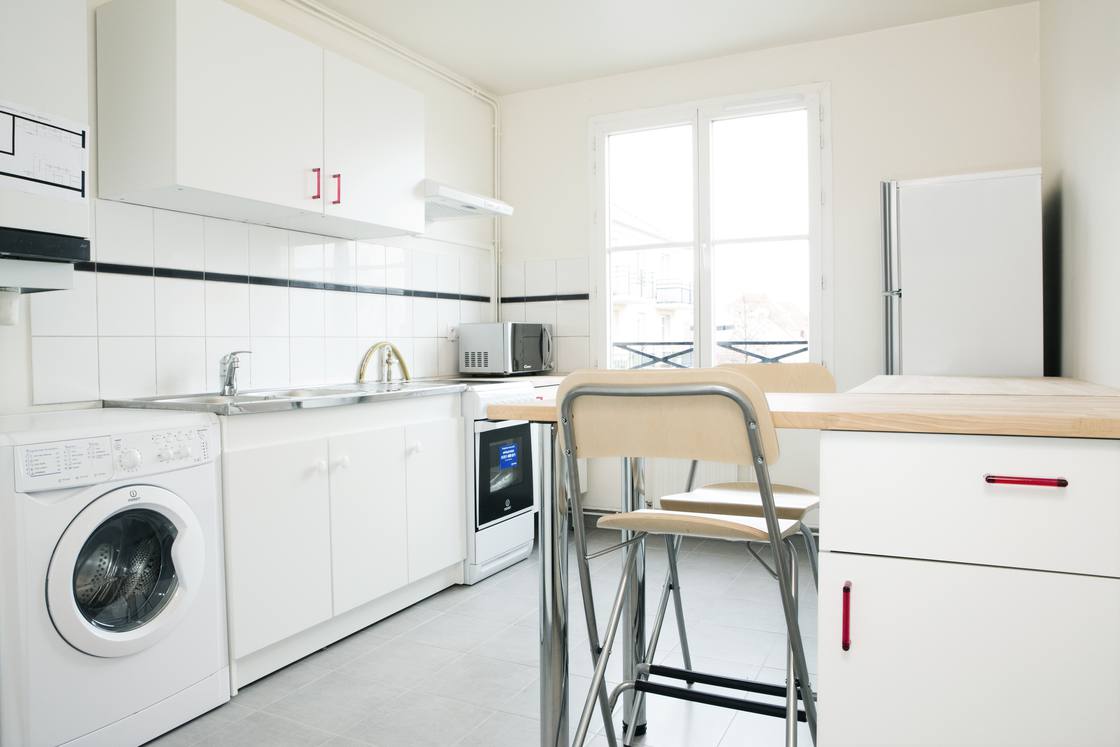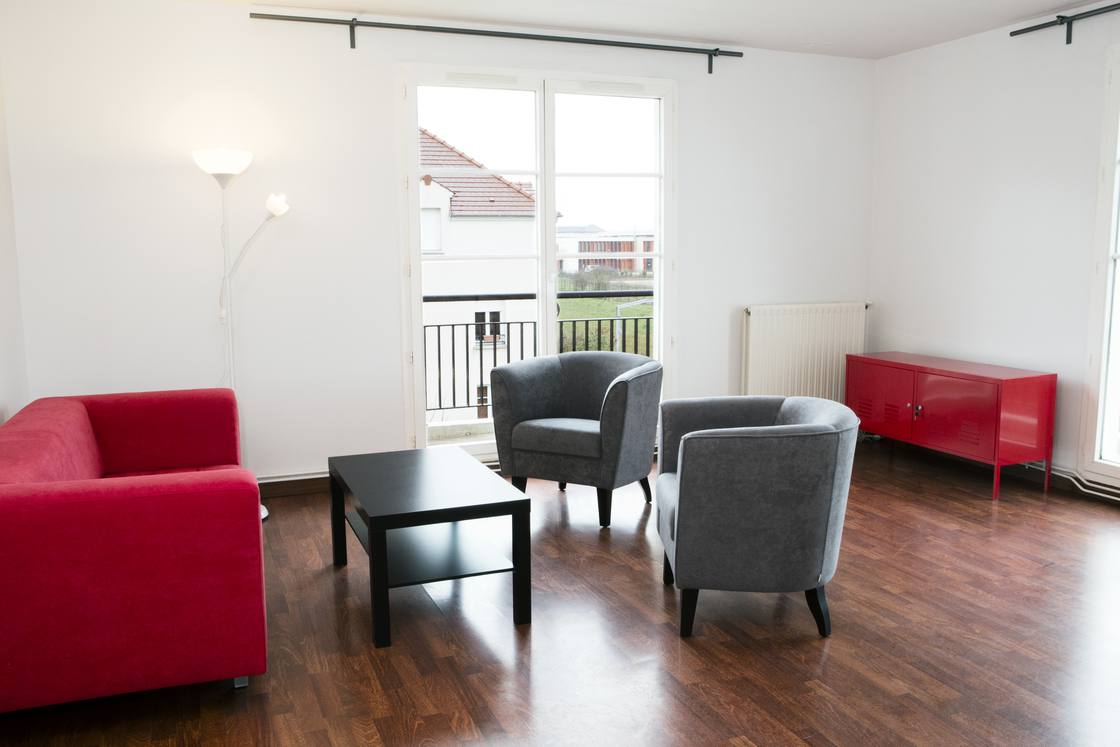 the accommodations
The nine apartments of the "Colocation Résidétape Bussy-Saint-Georges" offer a surface from 86 m² to 104 m². They are specially designed for shared accommodation. As a roommate, you have an individual and privative furnished room. Kitchen, living room, bathroom... you share spacious living spaces with your roommates. We have thought of everything to make your life easier: dishes, sheets, washing machine... All you have to do is settle in!
At Résidétape, you pay an all-inclusive fee covering your rent as well as all utility bills: water, electricity, heating…
At the Colocation of Bussy-Saint-Georges, it varies from 372 € to 520 € for a room.
Depending on your situation, you might be able to apply for personalised housing benefits (French "APL"). The amount you will get depends on your income.

Services
The neighbourhood, the city
The "Colocation" is located in the center of Bussy-Saint-Georges, a city in Eastern Paris. You can easily access the main employment areas of the region (Val d'Europe, Paris, etc.) thanks to the RER A train. You are 6 km away from the Disneyland Paris resort, and 4 km away from the Val d'Europe shopping center.
A place to live, work and play, Bussy-Saint-Georges offers you all the necessary amenities near your apartment.
The residence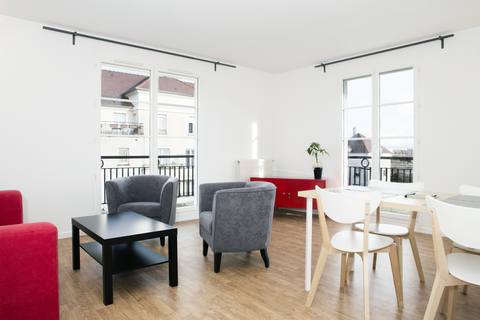 The Résidétape Colocation is made of 9 shared apartments located in a residence of 52 units. It welcomes a total of 28 roommates.
The Résidétape team is available to facilitate your life in a shared apartment by offering you tools to organize your daily life, group activities, and/or mediation time (if needed) between roommates.
As a roommate, you will also benefit from support in preparing your next steps: housing projects, work, benefits... by a counselor.
Getting there
RER A, Bussy-Saint-Georges station
Close to Val d'Europe shopping center
6 km from the Disneyland Paris resort
Are you looking for a place to live?

The Residétapes are aimed at people in contact with employment
(permanent and fixed-term contracts, self-employed, temporary workers, apprentices) or who are in training (trainee or student)
Applying for accomodation