Residetape of Creteil Pointe du Lac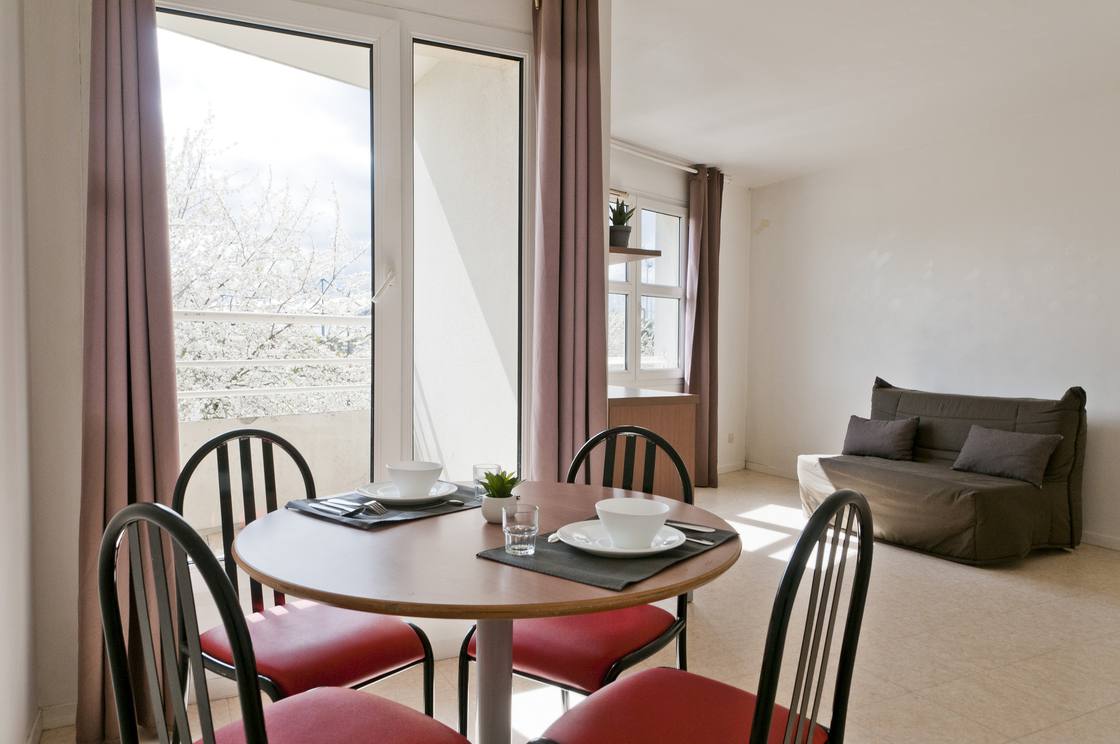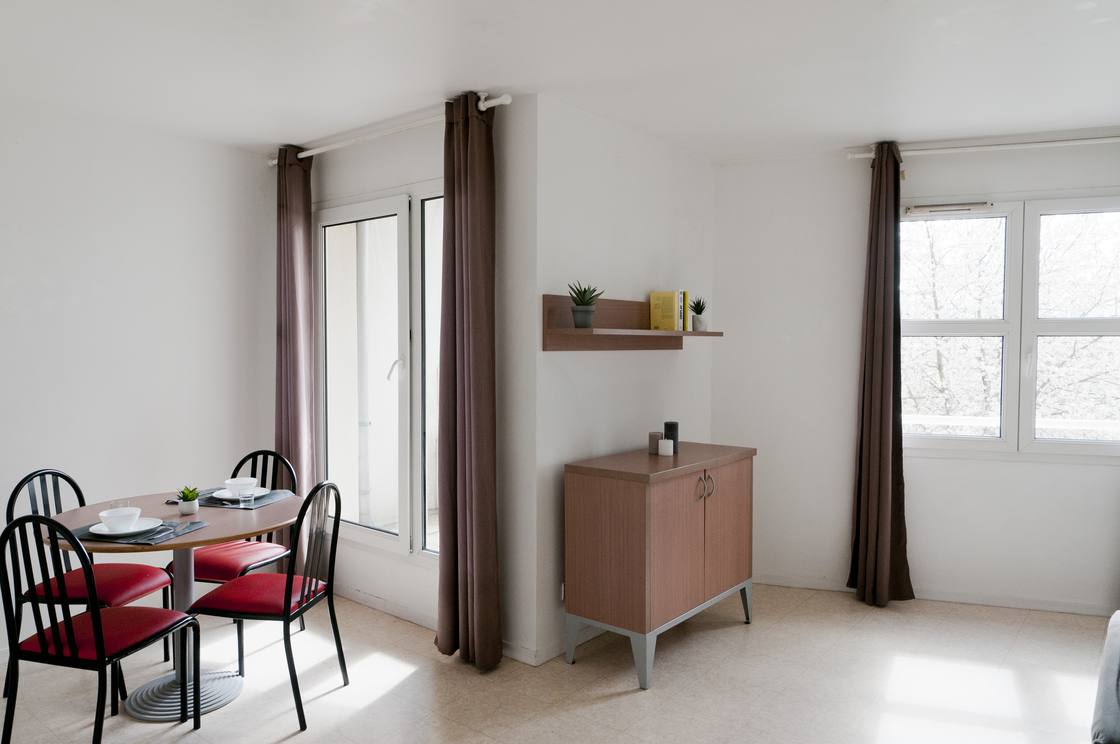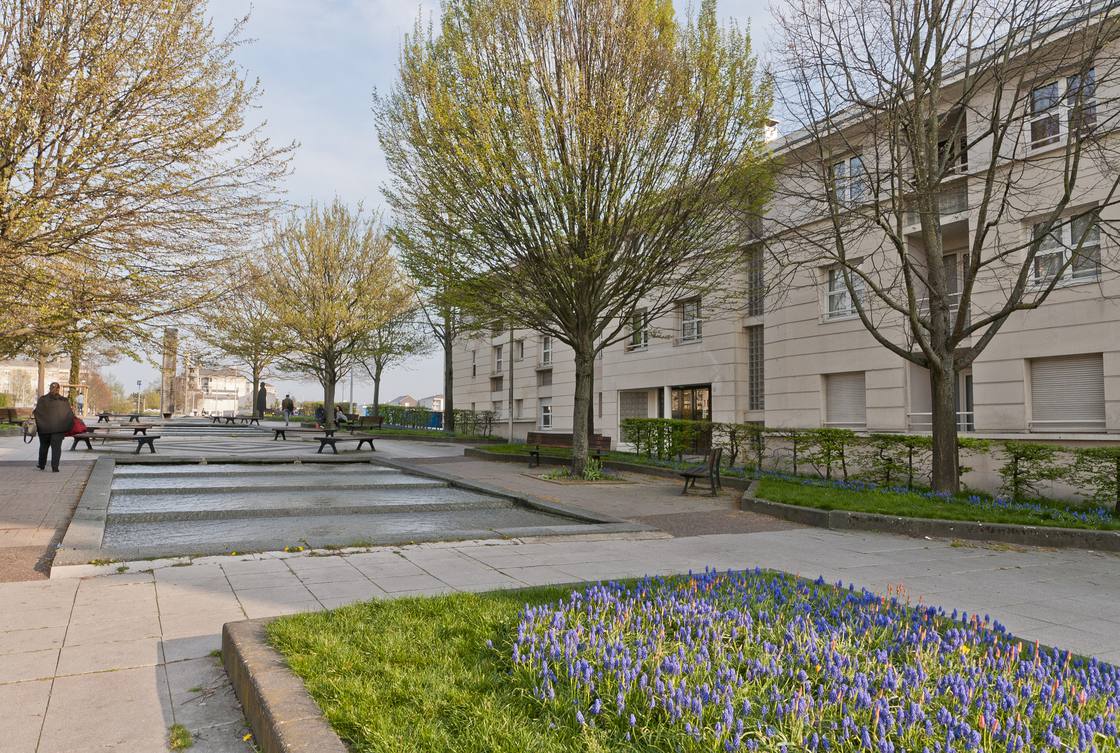 The accommodations
The studios of this Residetape offer a surface area of 15m² to 65m². The decoration is sober and combines practicality and elegance. Carefully chosen, the furniture is multifunction and the storage areas are tailor-made to optimize your living space. We have thought about everything: tableware, bedding sheets, household appliances… All you need to do is to settle in!
At Residetape, you pay an all-inclusive fee covering your rent as well as all utility bills (water, electricity, heating, …).
At the residence of Creteil Pointe du Lac, this fee depends on the flat type:
- From 518€ to 569€ for studios
- 605€ for two-room apartments
- 673€ for three-room apartments
- 746€ for four-room apartments
Depending on your situation, you will be able to apply for personalised housing benefits (French "APL"). The amount you will get depends on your income. Our flats are primarily allocated to applicants sponsored by our partners: mainly the national government, the city council, and Action Logement.
Services
The neighbourhood, the city
The Residetape is located in the district of Pointe du Lac in the city of Creteil, a few steps away from the metro station going by the same name.
All the necessary amenities are easily accessible in the neighbourhood.
You are also close to Paris (20 minutes by metro) and the Creteil Soleil shopping centre. This centre takes in more than 200 shops, a hypermarket and medical services.
The residence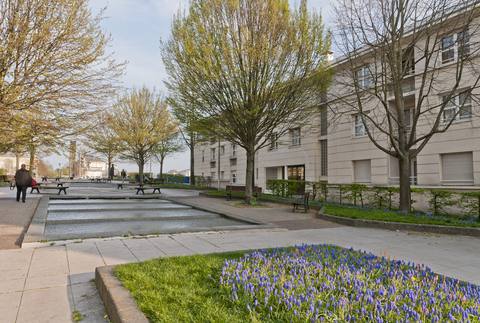 The Residetape of Creteil Pointe du Lac offers 35 flats from studios to four-room apartments, fully furnished and equipped. You can benefit from handy services such as a launderette opened 7 days a week, secured bicycle parking spaces and a WIFI access with a preferential rate. You are also welcome to subscribe with a different provider.
Our staff, made of the residence manager and a social worker, are here to assist you Monday to Friday.
Getting there
Pointe du Lac – Metro line 8
Close to the Creteil Soleil shopping centre
Close to the Dominique Duvauchel stadium
Are you looking for a place to live?

The Residétapes are aimed at people in contact with employment
(permanent and fixed-term contracts, self-employed, temporary workers, apprentices) or who are in training (trainee or student)
Applying for accomodation