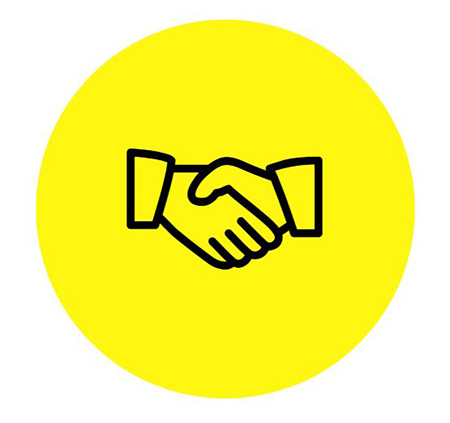 Our advisors are available on a daily basis in the residences for any queries and support.
An individualised support
Offering you individualized support is at the heart of our concept. We are committed to helping you make your projects a reality.
This support is part of the contract signed between each new resident and Résidétape, and is made of regular individual appointments with an advisor. Some appointments are compulsory, but the pace and topics are defined with you, according to your plans, needs and expectations.
Your advisor is by your side to:
support you in your professional, rental or administrative procedures
support you in the difficulties you may encounter
direct you towards specialised partners (public services, health, family, culture and leisure, etc.)
work together on your next housing project, after the stay at Residetape.
A daily attendance here to help you
You can solicit your advisor whenever you want. Do you have any question or query? You can meet them without having to wait your next meeting.
Our advisors work on site Monday to Friday in all of our residences.