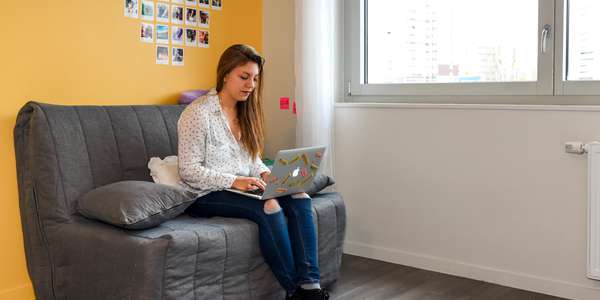 As soon as you settle in, you can access to an internet subscription in your flat with our WiFirst partner.
We designed a tailor-made offer with WiFirst to provide a non-binding subscription at a reasonable price.
When you move in, we will provide you with a welcome pack, along with your keys. You will thus be able to discover this offer and make your choice. You will also have the possibility to make a subscription with another internet provider.
Meanwhile, you can access to the Wi-Fi for free in the Open space of your residence during week days, in the residences of Creteil Universite, Bry-sur-Marne and Saint-Nazaire.