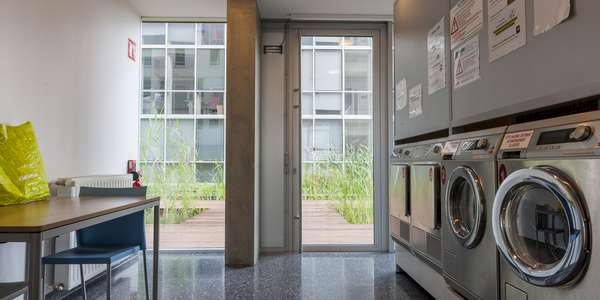 You have access to a launderette every day in your residence: an essential service to make your life easier.
Services available in the launderette
The launderette is located in your residence. You will find there:
It is easy to pay for your laundry! You can choose between cash or credit card.
Do you need an iron or an ironing board? We have them available in each residence. Just ask our staff.