Parking and bike storage rooms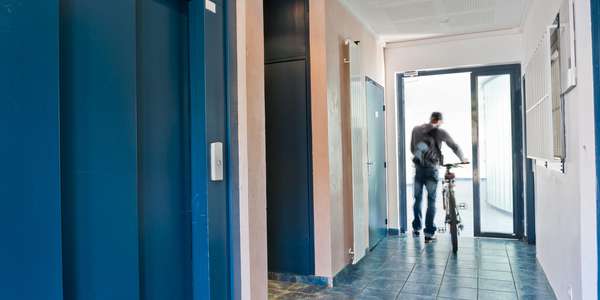 Do you need a spot for your bicycle or car? Our residences offer secured premises where you can park your vehicle. You have access to a parking, a bike storage room or both, depending on the residence.
Getting a parking spot in a Résidétape
Some of our residences have parking spots in secured car parks. You can request for one when moving in or throughout your stay.
The residences that do not have a car park are located in Créteil Pointe du Lac, Créteil Université, Montreuil, Ivry and Nantes, but our staff will be happy to give you advice on parking options around the residence.
Parking spot hire is a paying service, not included in your rent.
A bike storage room in each Résidétape
A secured bike storage room is available in each residence. You can leave your bicycle there for free. It is easy to get access to the bike storage room: all you need to do is to register with our staff. You will be given the key or pass.
Résidétape facilitates your mobility
When moving in, you might be discovering a new city. Our staff will be happy to share information and advice on where to find ways to get around your new living place.
Our residences are all close to public transports. Other means of transport are also available: car-sharing and bike-sharing facilities, bike rental, etc.