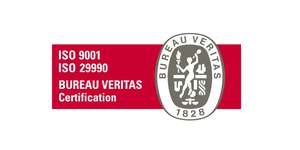 At Résidétape, we strive to combine creativity, performance and social utility to innovate daily. We are involved in a continuous improvement approach. Our aim: to offer the best quality of service.
Résidétape: an ISO 9001 certified social business
We have implemented a quality approach to all of our sites and our business processes.
This approach is shared by our team as a whole. Acknowledged by the renewal of our ISO 9001 certification each year since 2011, it is also supported by our residents' high satisfaction rates, 95% on average between 2016 and 2019.
Our quality approach goals
Our quality approach has to four key goals:
Ensure the satisfactory implementation of our social project,
Ensure a quality and homogeneous service in all our residences, all over France
Satisfy at best our residents and partners,
Keep improving, daily.
Our quality approach tools
It is not possible to carry out a continuous improvement approach without permanent listening and dialogue with our stakeholders. To that end, Résidétape has developed several tools: satisfaction surveys (surveys carried out when residents leave, surveys six months after the opening of a new residence, flash surveys focusing on a service), a quality management system for technical interventions and residents' claims, or even regular meetings and steering committees with strategic partners in each residence. The data collected via these different channels are subjected to regular analyses, shared with all our stakeholders, in order to stay close to their needs and expectations.